Stan Grad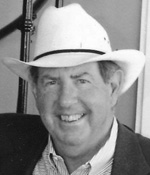 Stan Grad exemplifies the spirit and values of entrepreneurship, leadership and philanthropy. Stan graduated from the Southern Alberta Institute of Technology (SAIT) with a Diploma in Petroleum Technology before obtaining a Petroleum Engineering Degree from the University of Wyoming. He later was awarded an Honorary Bachelor of Applied Technology degree from SAIT for his extraordinary contributions to the petroleum industry and his commitment to improving the social well being of Alberta residents.
Stan Grad was the President and Chief Executive Officer of Grad & Walker Energy Corporation that he founded with his partner Willard Walker. Grad & Walker was an oil and gas exploration and production company which reached the TSE 300 index before being sold to Crestar Energy in 1997. He has subsequently co-founded additional oil and gas initiatives, and currently serves as a Director of a number of energy companies.
In addition, Stan brings his leadership and business skills to numerous organizations including: as a founding member of the Calgary Stampede Foundation, as a member of the Board of Governors of Mount Royal College, as a director and chairman of the Alberta Shock Trauma Air Rescue Society (STARS) for 14 years, as a Co-Chairman of STARS Canada Society.
Stan became involved in the Seedstock cattle industry over 35 years ago. As the owner of Soderglen Ranches Ltd., which is recognized as the largest Seedstock cattle operation in Canada, he has grown the company's land base which includes ranches northwest of Airdrie, southwest of Fort Macleod, and southeast of Cardston. Soderglen Ranches raises grain and a variety of beef breeds, including two they have developed, concentrating on genetics of the beef business and outstanding customer service.