Ken Stephenson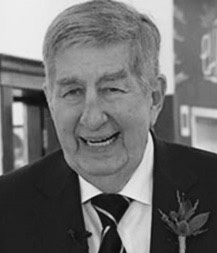 Mr. Ken Stephenson graduated in Civil Engineering from the University of Saskatchewan and has since enjoyed a diverse career by being either an owner, CEO, or director, or combination thereof, of over 30 companies, including TSX and TSX-V listed companies. In the preceding capacities he has been involved in ready mix concrete, oil and gas industry including E&P, processing, contract drilling and camp and catering, real estate development, farming, automotive retail, a leading North American cattle breeding ranch, pipeline construction, heavy construction, manufacturing, mining, the leasing business, and during the last 10 years with Circle Cardiovascular Imaging Inc. as Chairman and Co-Founder.
Mr. Stephenson was the lead sponsor to found the Stephenson Cardiac Imaging Centre 15 years ago and continues to be involved as a mentor and fundraiser for the Centre. The Centre is one of the leading institutes in the world in research and training and among the largest in North America for the number of annual scans.
Mr. Stephenson continues to hold a number of diverse corporate interests such as a majority interest in a Texas based steel railway tie manufacturing company, recently sold. He is a director of the Libin Cardiovascular Institute of Alberta, Chairman of Circle Cardiovascular Imaging Inc. and Chata Technologies Inc. Mr. Stephenson has recently been honoured by being named one of the Top 7 Over 70 in Calgary for accomplishments after age 70.
Mr. Stephenson is a member of the Mayflower Society, his ancestral grandfather, Edward Doty, arrived on the Mayflower at Plymouth in 1620.
Ken Stephenson is a leader in Canadian business and philanthropy.