John M. Forzani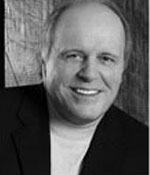 John M. Forzani is the founder and chairman of the board of The Forzani Group Ltd. (FGL), Canada's largest and only national sporting goods retailer with over 550 corporate and franchise stores representing over 5 million square feet of store space. FGL annual system sales exceed $1.6 billion and have a workforce of over 12,,000.
John was born and raised in Calgary, Alberta. After obtaining his BSC degree from Utah State University, John returned to Calgary and played professional football for 7 years, as offensive guard with the Calgary Stampeders. It was his football experience that opened the doors to a new career in sports retailing. Identifying the demand for athletic footwear and sports equipment, John opened his first store in 1974 with his friend, Bas Bark, and his two brothers Joe and Tom (all former Stampeders). The store was appropriately named Forzani's Locker Room, a single 1,200 square foot location in South West Calgary specializing in athletic and recreational footwear. In a little more than five years, the business had grown to 23 locations across Alberta and Saskatchewan through internally financed growth.
Further expansion came with the acquisition of Sport Chek International Ltd. in 1991 and Hogarth's Sport and Ski in 1992. By the time the company issued its initial public offering in 1993, annual gross revenues were more than $70 million. The company continued to grow; this time through the ambitious acquisition of Sports Experts in 1994, a larger Montreal-based retailer. The merger of these two operations, coupled with the threat of a U.S. sporting goods retail invasion, tested John's mettle in the mid-1990's. As the company's CEO, John spearheaded an aggressive restructuring plan in 1997 and FGL returned to profitability. In June 2000, FGL acquired Vancouver-based Coast Mountain Sports followed by the acquisition of Kamloops-based Sport Mart in June, 2001. As a result, FGL now enjoys 21% of the Canadian sporting goods market share.
John has always held a strong belief in giving back to the community and has involved FGL in supporting philanthropic causes in a wide-range of programs across the country. The Forzani Mothers Day Run and Walk (runs are organized in 2 cities in Alberta) began in Calgary 33 years ago to raise funds for health programs, equipment and charities. The run and walk, emphasizing family participation, has now become Calgary's largest, with over 15,,000 participants and raising over $600,000 per year. In 2000, John formed The Forzani Group Foundation whose mandate is to promote physical fitness, health and wellness. Beneficiaries of the Foundation have included the Calgary Health Trust, the Rockyview General Hospital, Grace Women's Health Centre, the Foothills Medical Center, the Quebec Special Olympics, the Montreal Children's Hospital Foundation, the Alberta Children's Hospital, St. Amant Centre in Winnipeg, the Maritime Heart Centre, the Canadian Breast Cancer Foundation and many more.
John has a keen interest in the development of young people. He has spent a lot of personal time talking to students at The University of Calgary, Mount Royal College and SAIT, as well as at city high schools sharing his personal experiences, insights and anecdotes on entrepreneurialism, leadership, the future of retail, and building winning and motivated teams.
He is on the Advisory Board for the Ryerson University School of Retail program and has provided financial support to the Canadian Institute for Retail at the University of Alberta. In addition to his focus on youth, John is a frequent guest speaker at business, professional, industry and community forums.
Inside The Forzani Group Ltd., John has provided leadership, coaching and guidance to literally thousands of employees over the years (many of whom have had successful careers in an industry they did not expect to stay with beyond a part-time job). John has introduced a number of innovations to the workplace to create a culture which promotes health, fitness and sport. The head office has a first-rate fitness facility with a fitness trainor and the employee café (named by employee vote after John's mother, Audrey), Employees can buy breakfast for $1.00 and drop off their children at the company-provided day care before beginning their day. Employees value John's personal approach and it is not uncommon for him to drop in to see employees at their workstation or in their offices for a chat or a joke.