Sam Switzer (1926 - 2018)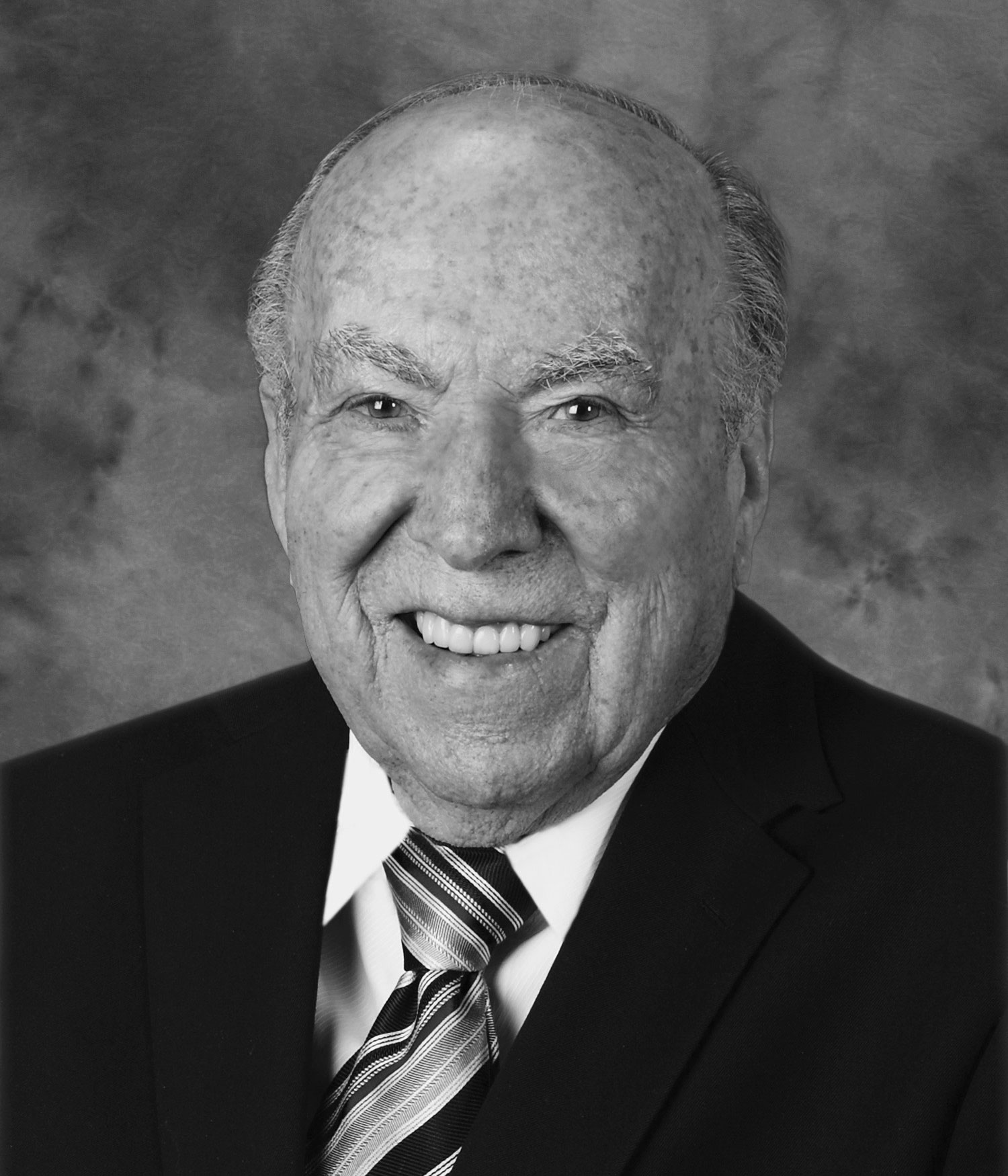 Mr. Samuel Switzer was born in Calgary, Alberta, he was the youngest child and the only son of Jewish immigrants from Radom, Poland. His parents came to this country of opportunity to seek a new future, evading a holocaust that swept away a whole generation of family members. Out of necessity, to help support his family, he began working at the young age of 5. At 13, with a new bicycle in hand, he was hired by a pharmacy to deliver prescription medications. Hard work and luck characterized his life. He was a pioneer builder and developer of the city of Calgary. He was a proud Calgarian, and deeply dedicated to his Jewish faith.
His career epitomizes entrepreneurship: seeking opportunities where none seemed to exist, and learning from failures that served as seeds for future great successes. If someone needed a job and was willing to work, Sam would provide that job. From a restaurant to a jewelry store to a car dealership on MacLeod Trail, he moved on to constructing apartment buildings, shopping centers, the first round hotel in Calgary (The Summit) with Alberta's first Casino, followed by renowned Elbow River Casino.
While not formally trained in a university environment, he was a self-taught student of life. He was especially proud of the honorary degree bestowed upon him by Mount Royal University.
Equal to his business accomplishments, philanthropy, volunteerism and community support were essential parts of his life. He has received accolades from the Governor General of Canada, Prime Ministers of Canada and Israel, the Premier of Alberta, the Mayor of Calgary, and has been recognized with the City of Calgary's much-coveted White Hat award. He has supported causes ranging from bursaries for single mothers at Mount Royal University, housing and support for men at Fresh Start Recovery, cancer research at the Alberta Children's Hospital, the Canadian Museum for Human Rights, the rebuilding and dedication of Heritage Park's "Little Synagogue," Calgary Jewish Family Services, Habitat for Humanity, Magen David Adom and the Weizmann Institute of Science. In 2012, he was honored by the Jewish National Fund for his role in developing recyclable water in Sderot in Israel's Negev Desert.
Sam Switzer was an accomplished businessman, an avid philanthropist and a passionate community supporter.