Ron Mannix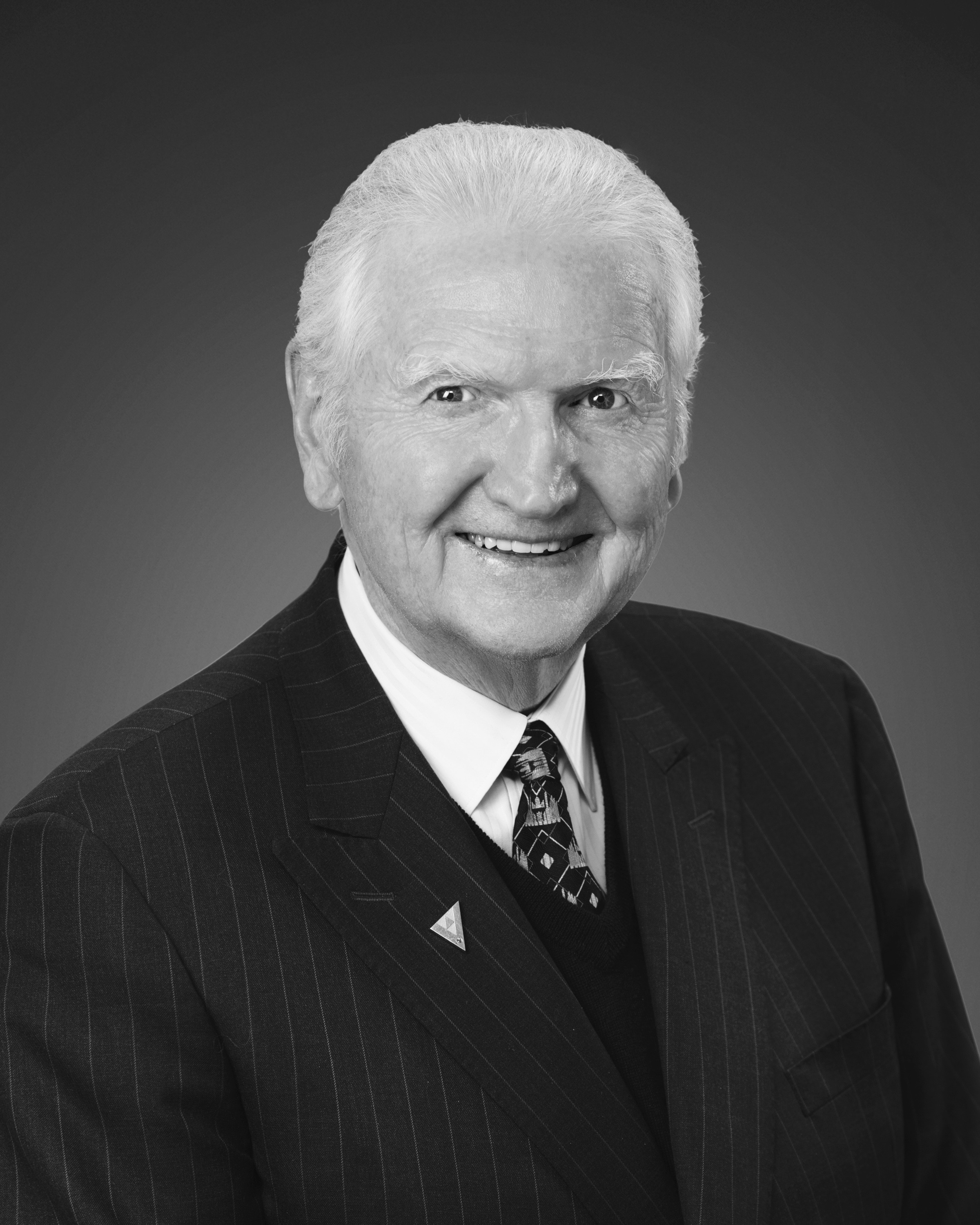 Mr. Ronald N. Mannix, OC, AOE, B.Comm, LLD (Hon) is an entrepreneur, philanthropist, sportsman, and family man. He is also the founder of Coril Holdings Ltd., a company involved in global investments; railroad equipment and service business; real estate ownership and advisory services; and integrative health services, principally located in Canada.
The roots of the family business date back to 1898 and have included heavy construction; engineering; coal mining; oil and gas production and pipelining; railroad construction; maintenance and equipment manufacturing; real estate; ranching; and venture capital activities. Mr. Mannix is a Member of the Canadian Council of Chief Executives and its Entrepreneurs' Circle. He is Chairman Emeritus, Shareholder and a Director of Coril Holdings Ltd., as well as numerous other family businesses. In addition to being a Member of the Max Bell Foundation, he is the founder, Vice Chairman, Member and a Director of the Norlien Foundation as well as founder, Member and a Director of the National Music Centre Foundation.
He is a former Director of the Bank of Montreal (22 years), Canfor Corporation (7 years), Manalta Coal Ltd. (23 years), Pembina Corporation (20 years), and The Coal Association of Canada. Mr. Mannix was a Director, Member and former Chairman of Carthy Foundation, Max Bell Foundation, Scripps Foundation International Board (La Jolla,California), the Calgary International Organ Festival and Competition, and the Cantos Music Foundation. He was also a Director and Board member of Strathcona Tweedsmuir School; University of San Diego; the Esther Honens International Piano Competition; and a number of other community organizations.
Mr. Mannix is a third generation family businessman who originally worked in the construction and coal business before migrating into senior management roles with the group of companies. He was educated at Strathcona Boy's School, Ridley College, and the University of Alberta, receiving a B.Comm in 1973 and LLD (honorary) in 2005. Following university, he joined Manalta Coal Ltd. and became President in 1974. He was appointed Executive Vice President of Mancal Ltd. (the parent management company of Manalta Coal) in 1977, and President and CEO in 1978. He was responsible for the Mannix family business operating companies, and the role of Chairman was added to his responsibilities in 1980. In 1997 the family businesses were divided between Ron and his brother Fred, in order to facilitate estate planning. Ron now owns and leads Coril Holdings Ltd. and its subsidiaries.
Ron Mannix is a Canadian and international entrepreneur and philanthropist.