Keith MacPhail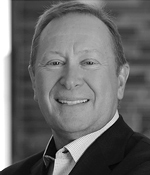 As current Chairman of Bonavista Energy Corporation, Keith MacPhail is a leader in the oil and gas industry and an inspiration to the community. His extraordinary commitment to health, wellness and education is improving the lives of thousands of people in the Province.
Keith was born in Medicine Hat on March 3, 1957. He is the middle child in a family of seven children. Keith worked various summer jobs in the field with Merland Explorations Ltd. before enrolling in the business program at Medicine Hat College from 1976-1978. In 1980, Keith attended SAIT Polytechnic and graduated in 1981 with a diploma in Petroleum Technology (with honors). He went on to pursue an engineering degree at Montana College of Mineral Science in 1982, and graduated with a Bachelor of Science Degree in Petroleum Engineering (with honors) in 1984.
Before joining Bonavista in 1997, Keith held progressively senior positions with Poco Petroleums Ltd. and Canadian Natural Resources Ltd., culminating with Executive Vice President and Chief Operating Officer of Canadian Natural. Keith also chairs the board of NuVista Energy Ltd. and is a board member of Canadian Natural Resources Ltd., a board of governor at SAIT, in addition to several private advisory boards.
In 2005, Keith and his wife Kathy made a gift of $10 million to SAIT – the largest individual donation ever made to a Canadian technical institute at the time. Keith then served as Chair of the first phase of the Promising Futures™ Campaign, which raised $75 million for the Trades and Technology Complex. The MacPhail School of Energy at SAIT Polytechnic is named in his honour.
Keith and Kathy also co-sponsored the Forzani and MacPhail Colon Cancer Screening Centre at the Foothills Hospital, funded the United Way Aboriginal Pride Program, and recently helped to fund the new Winsport Complex at Canada Olympic Park.
Additional accomplishments include recognition as one of Canada's Top 40 under 40 in 1997, selected one of Alberta's most influential people by Alberta Ventures in 2006, recipient of an Honorary Degree from SAIT Polytechnic in 2012, and inducted into the Canadian Petroleum Hall of Fame in 2014.