Hal Kvisle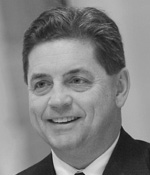 Hal Kvisle was President and CEO of TransCanada Corporation and its predecessor, TCPL, from May 2001 to June 30, 2010. TransCanada is a leading North American energy company focused on natural gas and crude oil pipelines, natural gas storage, and power generation. Mr. Kvisle joined TransCanada in 1999, following 24 years in the upstream oil and gas industry with Dome Petroleum and Fletcher Challenge Energy.
Mr. Kvisle serves as a corporate board member for the Bank of Montreal, ARC Resources, Talisman Energy, and Northern Blizzard Resources. He chairs the National Board of the Nature Conservancy of Canada, and previously chaired the Board of Governors of Mount Royal University and the Board of the Interstate Natural Gas Association of America.
Mr. Kvisle was recognized as Canada's Outstanding CEO of the Year in 2008. In 2009 he received the Canadian Business Leader Award, in 2010 he received the Distinguished Business Leader Award, and in 2011 he was given the Fraser Institute's T. Patrick Boyle Founder's Award. He holds a B.Sc. in Engineering from the University of Alberta and an MBA from the University of Calgary. He is a member of the Association of Professional Engineers, Geologists and Geophysicists of Alberta.