CHARLES W. FISCHER C.M. L.LD. (Hon) MBA P.Eng.
Retired President & Chief Executive Officer, Nexen Inc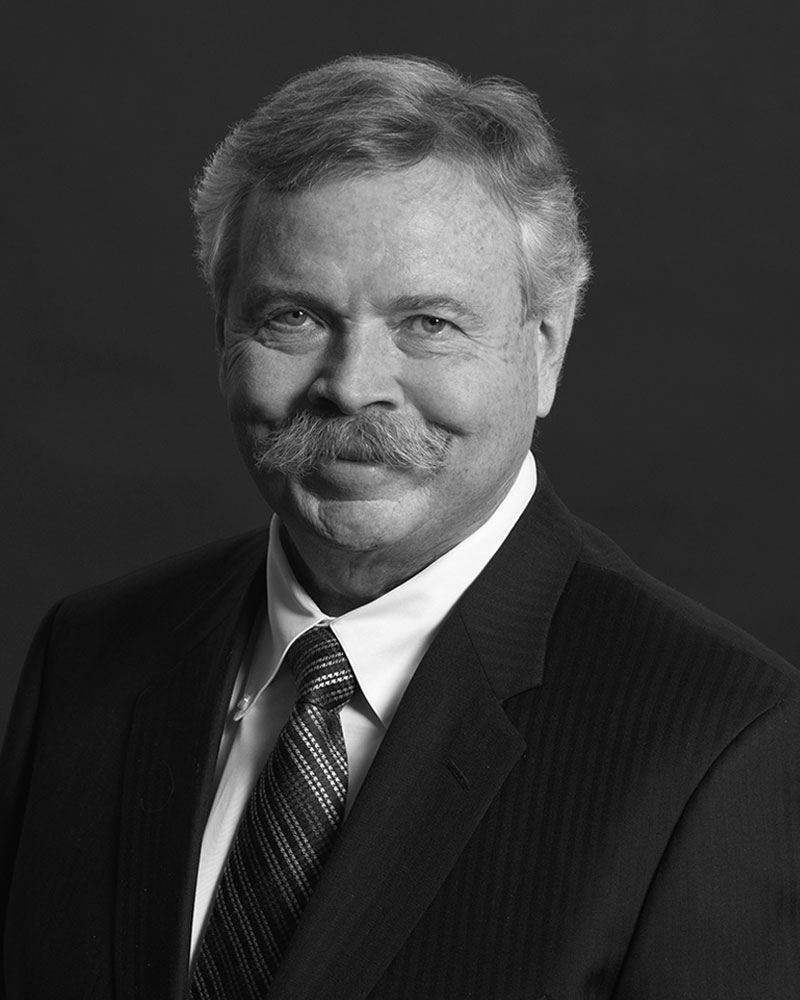 Charlie Fischer was born in Saskatoon, Saskatchewan on March 21, 1950. He attended the University of Calgary, graduating in 1971 with a B.Sc. in Chemical Engineering and later in 1982 with a Masters Degree in Business Administration, Finance.
Throughout his early career, Charlie worked with Dome Petroleum, Hudson's Bay Oil and Gas, and Bow Valley Industries. In 1988, Mr. Fischer joined TransCanada Pipelines as President of its upstream oil and gas subsidiaries, and went on to join Nexen in 1994 as Senior Vice President, Exploration and Production, North America. He spent decades in various leadership positions in the company, and on June 1, 2001 was appointed President and Chief Executive Officer, a position he held until his retirement at the end of 2008.
Mr. Fischer served on countless boards, including the Boards of Pure Technologies Ltd., Enbridge Inc., the Climate Change and Emission Management Corporation (CCEMC), Alberta Innovates - Energy and Environment Solutions, Nova Chemicals and many more. He co-chaired Climate Change Central for 10 years until his retirement from the Board in January 2011. Mr. Fischer was also a participant in the Clean Energy Dialogue between the governments of Canada and the United States, co-chairing the Carbon Capture and Storage discussions. He was a patient advocate and in 2015 co-founded IMAGINE: Citizens Collaborating for Health, an organization focused on improving patient experience and patient outcomes.
Mr. Fischer was very active in the community, as the Chair of the Hull Child and Family Foundation, the Honorary Patrons' Council for the Alberta Children's Hospital Foundation, the Alberta Children's Hospital Research Institute, and Vice Chair of the Canada West Foundation and the University of Calgary's Board of Governors, among other voluntary roles. In addition, he served on the Alberta Children's Hospital Foundation Board, and following his term, co-chaired a successful capital campaign that raised over $50 million to support the building of a new Alberta Children's Hospital in Calgary. In recognition of his successful fundraising efforts, Mr. Fischer received the Association of Fundraising Professionals' Generosity of Spirit Award.
He has received many awards and honours for his contribution to business and community, including a Queen Elizabeth II Golden Jubilee Medal, the President's Partnership Award from SAIT, the University of Calgary's Hal Godwin Award for Excellence in International Business, Faculty Association Recognition Award and the Haskayne School of Business Distinguished Leader Award, as well as an Honorary Doctor of Laws degree from the University of Calgary, and many more.
Mr. Fischer was named Resource Person of the Year by the Alberta Chamber of Resources and honoured as the Canadian Energy Person of the Year by the Energy Council of Canada in 2009. In 2010, Mr. Fischer received the prestigious Woodrow Wilson Award for Corporate Citizenship. He was inducted into both the Saskatchewan Petroleum Hall of Fame and the Canadian Petroleum Hall of Fame, and in 2012, received a Queen Elizabeth II Diamond Jubilee Medal. In 2018, he was honoured to be named as a Member of the Order of Canada and in 2020, as a member of the Alberta Order of Excellence.
Charlie was married to Joanne Cuthbertson, Chancellor Emerita of the University of Calgary. They have two daughters, Kate and Lindsay, and two grandchildren, Eloise and Tom.
Charlie was an excellent skier and also enjoyed tennis and golf for relaxation.